Kantele Variations By Gerry Henkel

This cat kantele ("katele") was made for Mimmu Turunen.
There are two means of refuge from the miseries of life: music and cats."
Albert Schweitzer

A horse kantele now grazing in England...

..with its friend a moose kantele.

A mini-ten string kantele (21 inches long - easy to carry on airlines)
now in the capable hands of Lani Thompson.

A five string kantele with a deep body - 7" deep. It has a marvelous sound.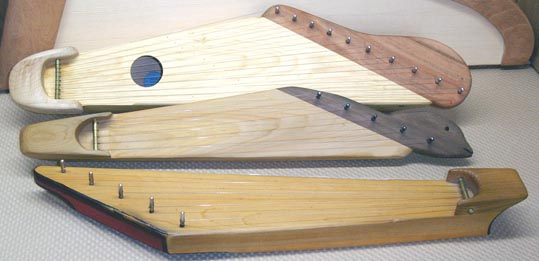 Three odd kanteles: a ten string, a five string duck, and my favorite -
a five string carved from a junk piece of cedar slab.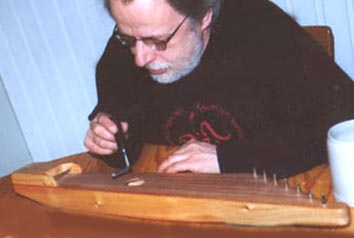 A seven string kantele carved from a cedar slab -
now in the hands of Heikki Laitinen (here playing a bluesy tune with a slide).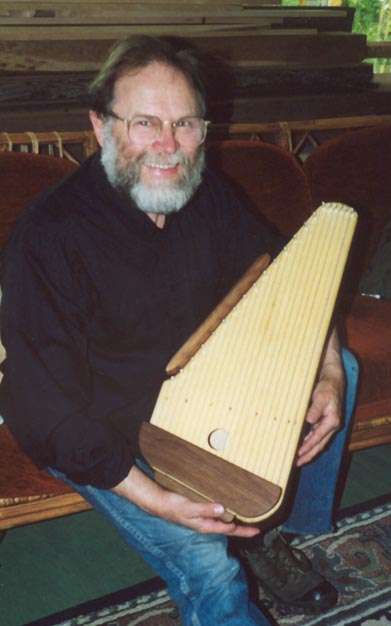 A twenty-one string kantele made sometime around 2000 -
whereabouts currently not known.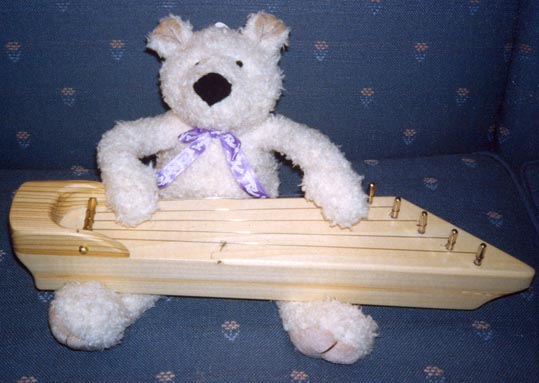 Funny Bones (he lives with Carol Pärssinen near Detroit)
playing his pikku five string.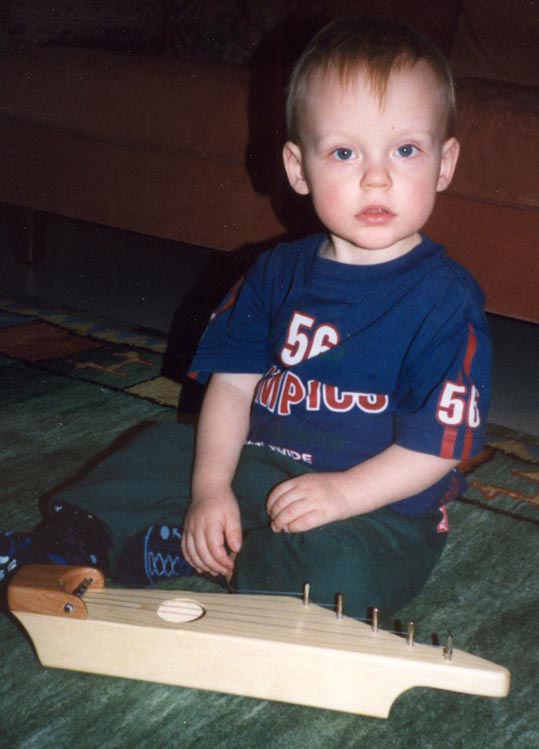 A young Paakkunainen with his "pikkupaakkukantele".

Väinämöinen's original "jawbone of a pike" kantele.
Found washed up on the shores of Lake Superior and repaired by Gerry.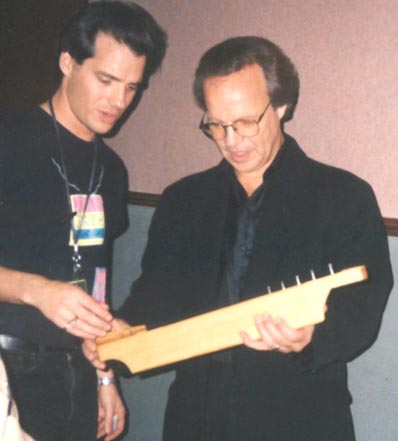 photo credit: Jan Cohenen, photographer extraordinaire
Finnish-Norwegian American 1960's pop-rock star Bobby Vee
("Devil or Angel", "Come Back When You Grow Up", "The Night Has A Thousand Eyes" were among his big hits).
Here he looks at his new five string kantele with his son and wonders how in the world to play it.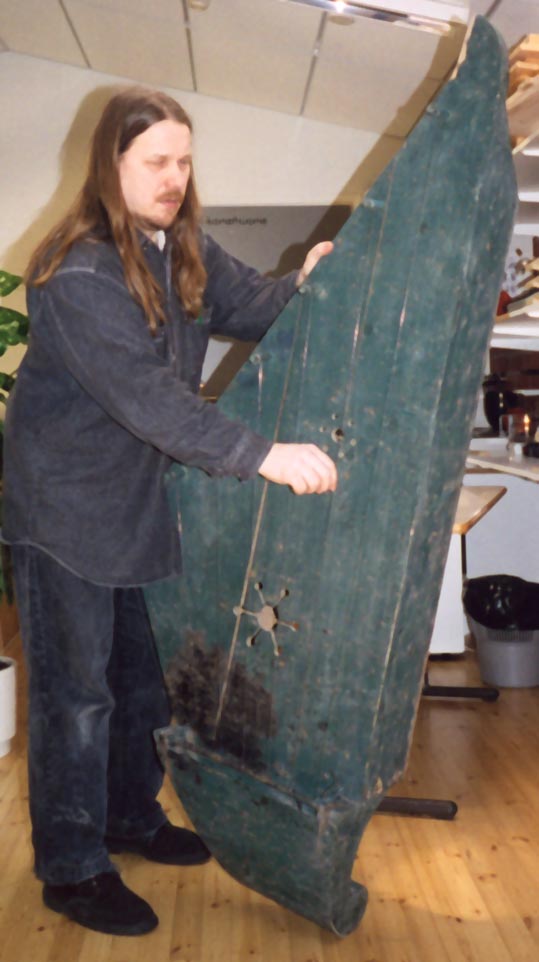 Master luthier Rauno Nieminen playing a huge 5-stringer (not made by Gerry).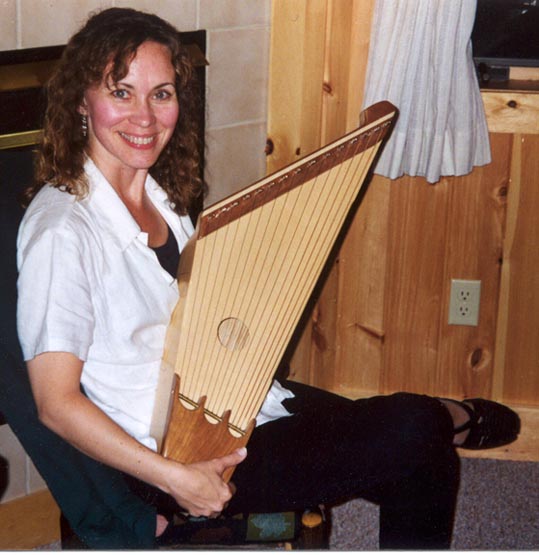 This fifteen string kantele owned by Diane Jarvi is not all that unusual -
I include it here because it's one of the best sounding I've ever made.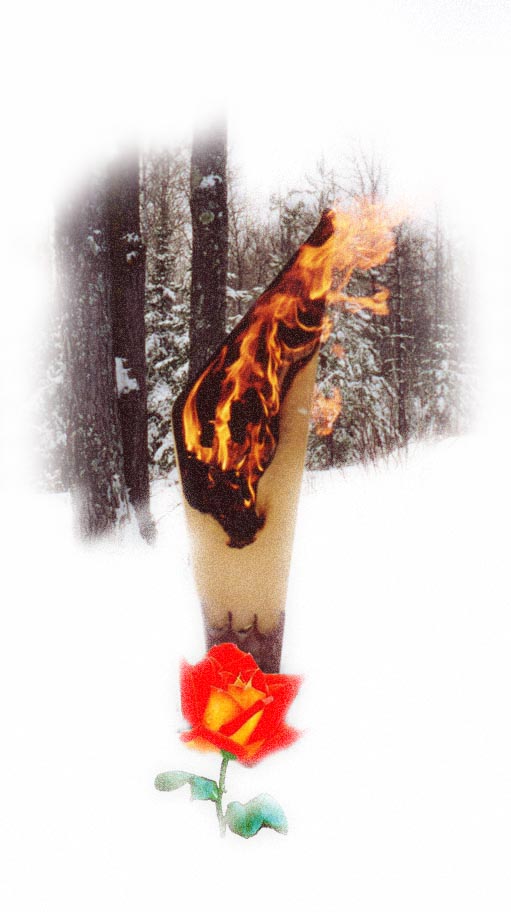 Return to The Kantele Shop main page